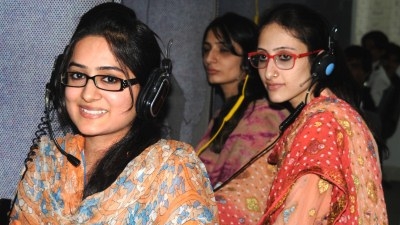 The Government of Khyber Pakhtunkhwa has asked the concerned authorities to prepare a comprehensive procedure to enable the youth to involve in healthy, positive and nation building activities.
According to details, the Department of Sports, Youth Affairs and Tourism Department has been entrusted to work out a mechanism to enable the youth to involve in nation building activities. In the first phase centres have been established at 7 divisional headquarters.
These markaz have been established in the existing government premises like sports complexes, local government institutions etc. A sum of Rs. 70 million has been allocated for ths purpose in the current financial year (Rs. 10 million per division).
The activities that have been earmarked initially are seminars / workshops, cultural events, healthy activities related to adventure, sports and environment, youth exchange programs, training and career counseling, involving youth in anti-narcotics and social welfare activities.
Youth Advisory Boards consisting of 10-13 members representing cross section of the society have been constituted at 7 district HQs that will be facilitated by district administration and sports, youth affairs, tourism, archaeology & museum department.
Similarly, the provincial government with a view to involve youth in health activities and promote sports in the province also intends to establish playgrounds at tehsil level throughout the province. It includes a mini sports stadium/playground for cricket, football, hockey, basketball and volleyball etc with facilities of mini pavilion, washrooms, changing room and meeting room.
Moreover, it has been approved to carry out the touristic activities namely Indus/Kabul Board Cruise, opening of Supat Lake/Meadows, Khanpur Lake Project, Development of Gabeen Valley as a tourist resort, development of Kumrat valley as a tourist resort, log huts, restaurants and skiing facilities at Malamjaba, rest areas and sign boards, introduction of caravan culture, says a circular issued here by the Chief Planning Officer, Sports, Youth Affairs and Tourism Department Khyber Pakhtunkhwa.
Source: The News.