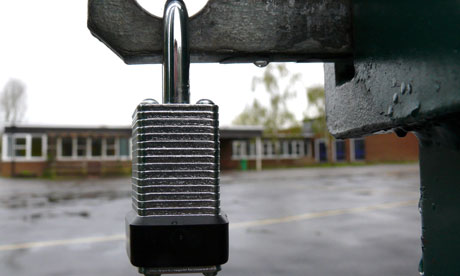 Amid serious security threats, the administration of Central Prison Peshawar shut down a government primary school situated in the limits of the prison.
The officials concerned in the prison administration informed that the school was temporarily shut down after sensing serious security threats, whereas security of the Psychiatric Hospital for mentally retorted people and drug addicts situated adjacent to central prison was enhanced.  The Government Primary School for Boys, situated inside the main boundary wall of the prison, was closed down on Saturday at about 10:30am. According to officials more than 200 students, mostly children of the servants and some of them children of detainees, are being getting education these.
It is pertinent to mention here that a few days back a serious clash between the detainees of two banned militant groups — Lashkar-e-Islam and Tehreek-e-Nifaz Shariat Muhammadi — on the issue of leading a congregational prayer had been taken place, in which several prisoners belonging to both sides were got injured. The injured six detainees were then shifted to hospital for medical aid.
probe into excessive fee
Deputy Commissioner Syed Zafar Ali Shah on Saturday ordered the local authorities of female district education department to probe complaints about receiving excessive fee from students in Government Girls Higher Secondary School Titterkhel.
Parents and residents complained to the local administration that the school's administration was receiving excessive examination fees from the students of first year than that fixed by the BISE Bannu. They complained that the students of the village belonged to poor families and extra fees would incur financial burden on their parents.
Deputy Commissioner Syed Zafar Ali Shah took serious notice of the matter and ordered the district education officer Sabira Parveen to conduct inquiry and submit report within three days. Receiving excessive fees from students hinders government's efforts to promote female education and persuade parents to send their girls to the schools," Shah said.
Source: The Nation.