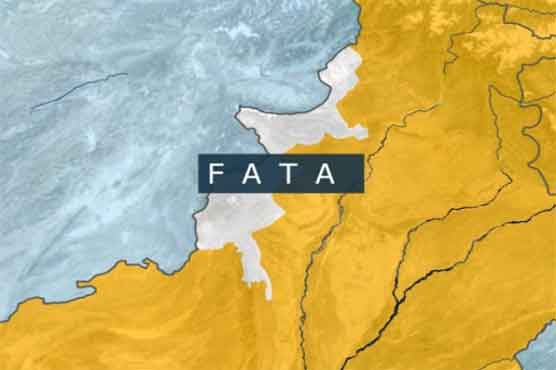 The newly appointed vice-chancellor of Fata University, which is yet to take material shape, has a Herculean task at hand since he is facing a host of problems in making this higher education facility functional for the students of conflict-hit tribal areas.
Prof Shafiqur Rehman, who was earlier working as chairman of environmental sciences department, was relieved of his service at the University of Peshawar and appointed vice-chancellor of Fata University last month.
One wonders whether to pity the professor or envy him for he would be heading the first-ever university in tribal areas but he has neither any office nor any staff to start work on the project.
Prof Rehman has been appointed project director and tasked with starting work on setting up the campus of the university. He was appointed vice-chancellor when the governor, the chancellor of the university, was replaced. The secretary of the ministry, Safron, which deals with Fata Secretariat in the matters of such institutions, was also changed.
And last but not the least, the directives of Election Commission of Pakistan regarding ban on fresh recruitments threw a spanner in the entire process of work initiated on Fata University project. The project of setting up a university in tribal areas came into inception back in 2008 but it could not be materialised owing to financial reasons. "The government allocated Rs1,500 million initially in PSDP (for the university) and serious efforts were started in 2011 by extending relevant laws to the tribal areas," said Prof Rehman while giving background details of the project.
After consultation with the Fata parliamentarians a 266-kanal piece of land at Akhorwal area of Darra Adamkhel was selected as the project site. When asked whether being a project director/vice-chancellor he considered the location suitable and secure for the university as a degree college in the same locality was attacked and blown up by militants earlier, Prof Rehman said that it was a challenging job since he himself had so far been not able to even visit the site owing to security concerns.
He said that the government had approved an Annual Development Programme scheme called 'Project Implementation Unit (PIU)' and allocated Rs100 million to prepare PC-1, set up an office and hire a team to help establish Fata University.
The funds approved for the university under PSDP would be released once the PC-1 is prepared and submitted to Higher Education Commission for approval. "But how could we make a PC-1 when there is no team to work on it with me," Prof Rehman questioned.
Setting up a university in tribal areas, devastated by militancy and left backward by years of government's neglect, seems a challenging job, but according to Prof Rehman he has a blue-print in mind to make a network of already functional post-graduate government colleges in tribal agencies like Kurram and Bajaur.
He said that about 37 government degree colleges, set up in Fata, would be affiliated with Fata University and students of those colleges would be registered with the university from 2013 onwards.
However, Prof Rehman has yet to go and visit these colleges to know whether they are functional and can be connected via satellite to the main campus in Darra Ademkhel.
"Security is a big challenge but we would be relying on electronic communication and video conferencing etc," he said.
However, the vice-chancellor has worries in his mind since he is running short of time. His time is spent in running between Fata Secretariat and Safron ministry for making inquiries like status of Charter of Fata University. "A charter is a license given to a university to start work but its status is still ambiguous," said Prof Rehman.
To add to the problems of the newly-appointed vice-chancellor, the PIU, which has only few months for implementing the project, is yet to rent an office and start work.